Greg Osby
Saxophonist, composer, producer and educator Greg Osby has made an indelible mark on contemporary jazz as the leader of his own ensembles and as a guest artist with other acclaimed jazz grouops for the last two decades. Highly regarded for his insightful and innovative approach to composition and performance, Osby is a shining beacon among the current generation of jazz musicians. He has earned numerous awards and critical acclaim for his recorded works and passionate live performances.
Born and raised on St. Louis, Greg began his professional music career in 1975 after three years of private studies on clarinet, flute and alto saxophone. Coming from a vibrant musical city, Osby showed an early interest in the performing arts and spend his years in seondary school with a heavy involvement in blues and jazz groups. In 1978 Osby furthered his musical education at Howard University in Washington, DC, where he majored in jazz studies.
He continued his studies at the Berklee College of Music (Boston, MA) from 1980 to 1983.
Upon relocating to New York in early 1983, Osby quickly established himself as a notable and in demand sideman for artists as varied as Herbie Hancock, Dizzy Gillespie, Jack DeJohnette, Andrew Hill, Muhal Richard Abrams, Jim Hall and Jaki Byard as well as with many ethnic and new music ensembles in the New York area.
In 1985 Osby was invited to to join Jack DeJohnette's innovative group, "Special Edition." It was as a member of this ensemble that Osby was able to fine tune the more challenging aspects of his conception in an open ended, no holds barred musical situation. Says Osby, "My musical thinking for performance and composition advanced by light years as Jack was open to my input and was very encouraging in pushing me to to maintain a steady flow of experimentation. It marked a major turning point in my development as an artist."
Alto saxophonist Greg Osby plays Bravo #3 reeds.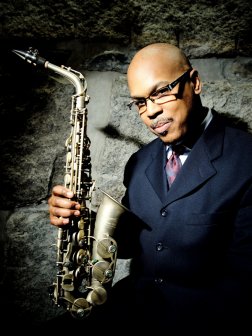 Greg Osby on intonation and the "jazz / classical music" sound